I bought this interesting rifle last November at a Spokane Gunshow. I can't tell you how many times I went to that neat show to find nothing.....Pretty sure it gets picked over by a couple advanced collectors who set up there...


Well, this time the show produced a 1929 Izhevsk Dragoon. The piece is mismatched, the bore is poor, the handguard was cracked.....I can see why the rifle was not snatched up immediately.

I have been hitting the local gunshows fairly heavily these past 11 years or so and have found/noticed three Dragoons.....just this past year. Two at a show, one at a shop. Dragoons usually have a Finnish provenance, the other likely place they came from is Spain. Spain had a civil war and firearms from that period are usually abbreviated SCW by collectors.

This piece cannot be diffinitively be identified as a SCW piece, but it for sure is not Finned. Either way it is unique & I am happy to have found it.

The background of the pics is a little bit away from my favorite stomping grounds - It is an example of another old corral where cattle were once rounded up and loaded into trucks via the loading chute. There were once dozens of cattle ranchers in the area, but they are a vanishing breed.....The corral in the pics is what is left of a ranch where the owner has long passed.....call me weird.....but I felt as if I was not alone when I was taking pics.....I kept feeling like someone was there.....but of course I was alone for miles and miles....

Enjoy the pics!

Pahtu.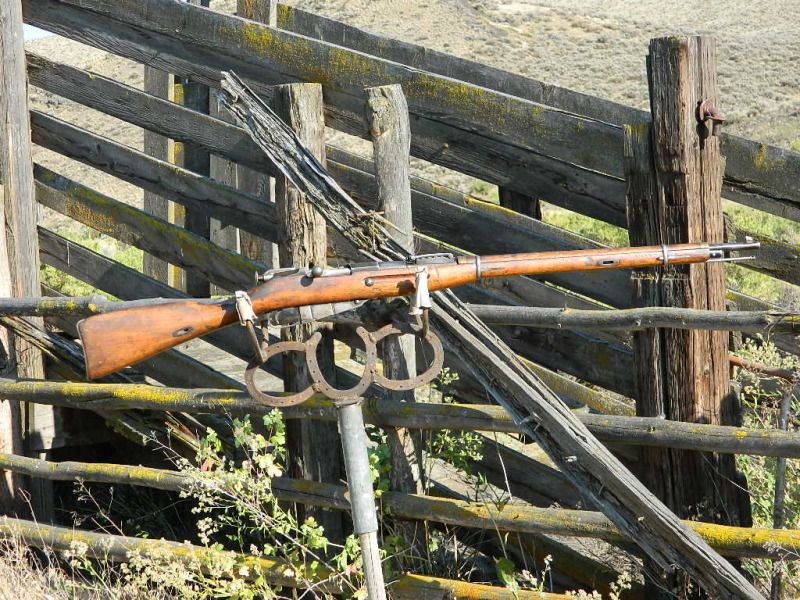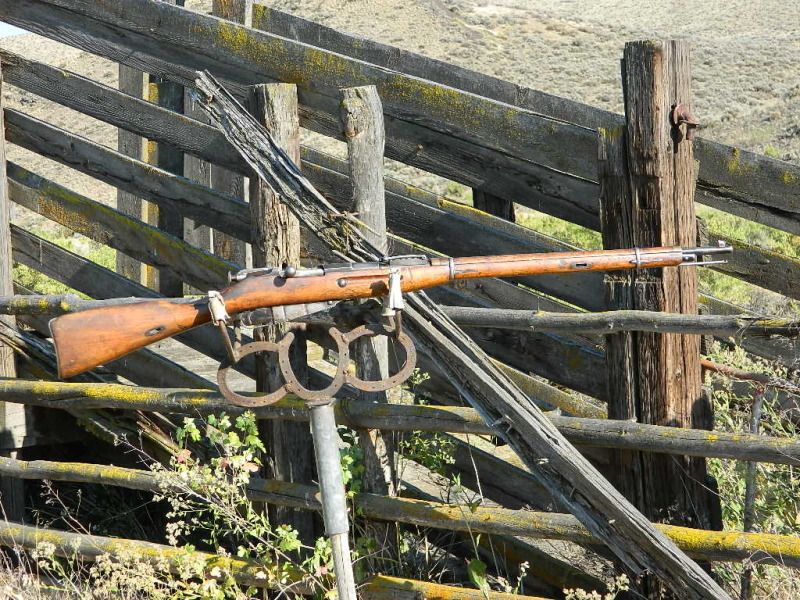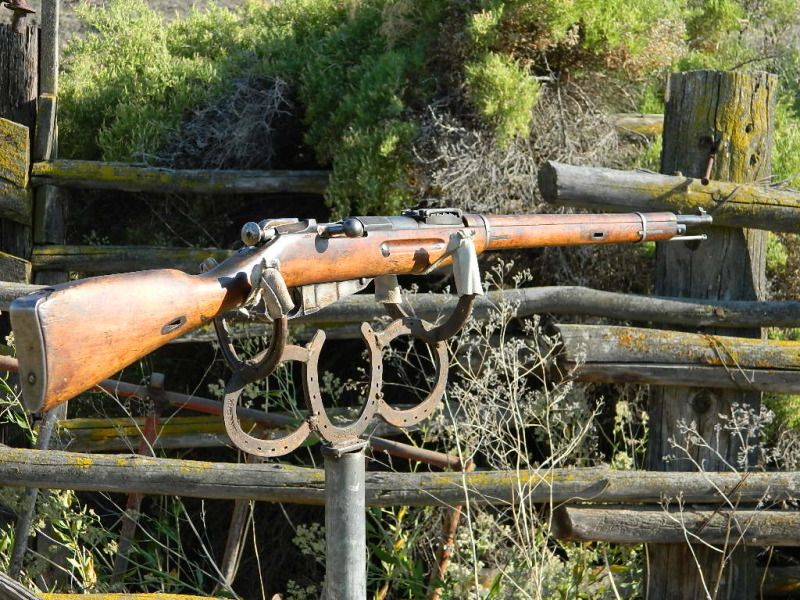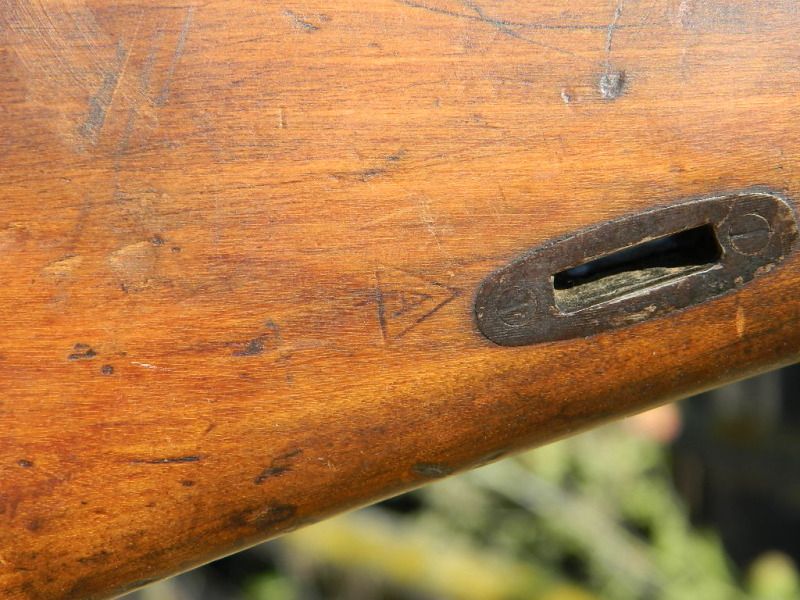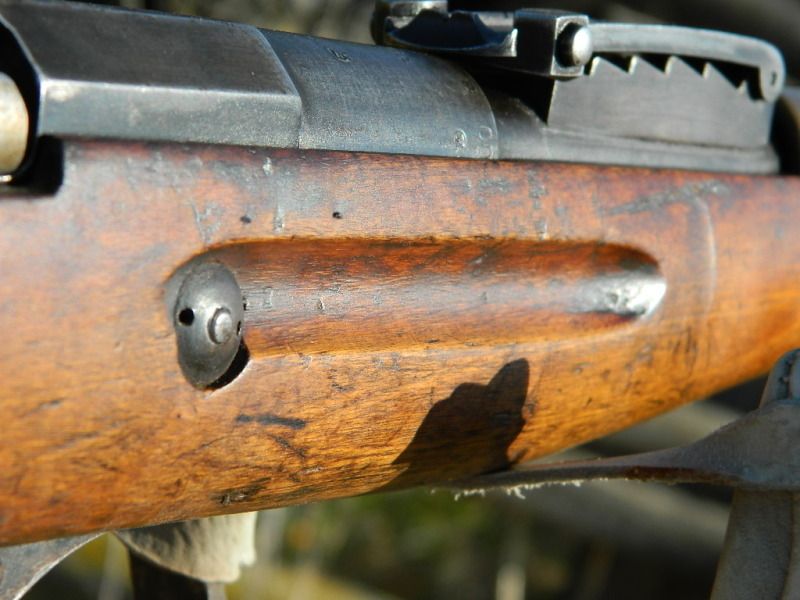 Solid Dragoon front and rear handguard bands....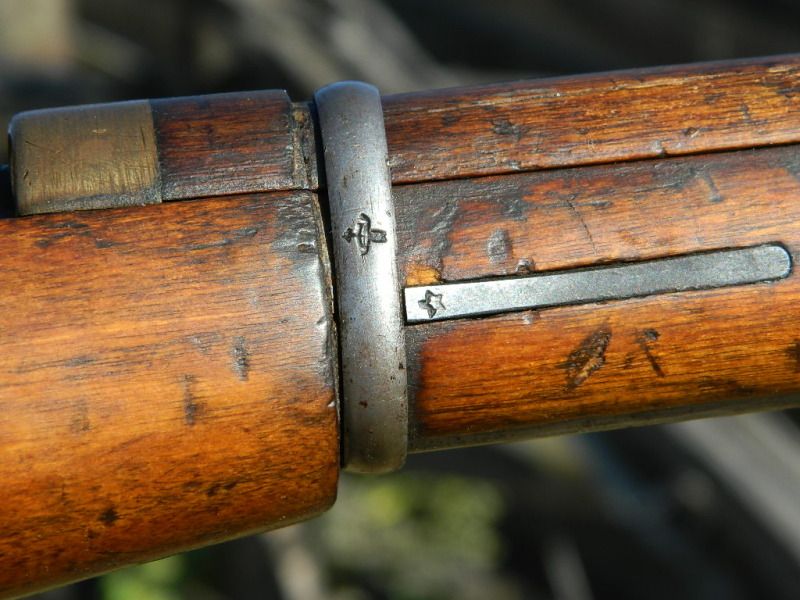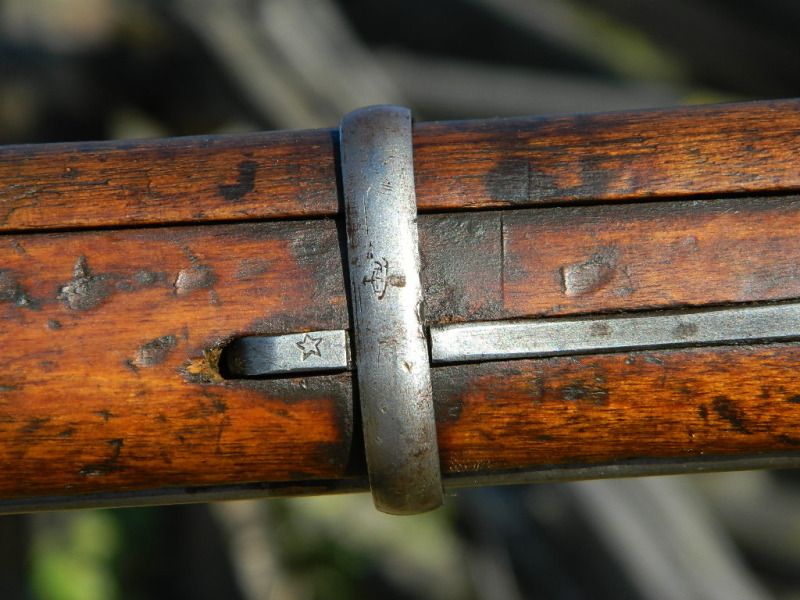 Bobbed barrel....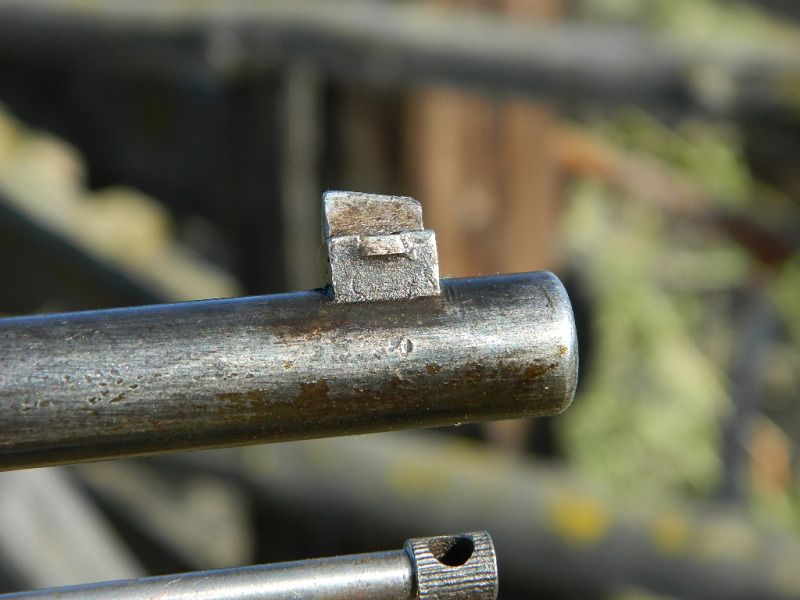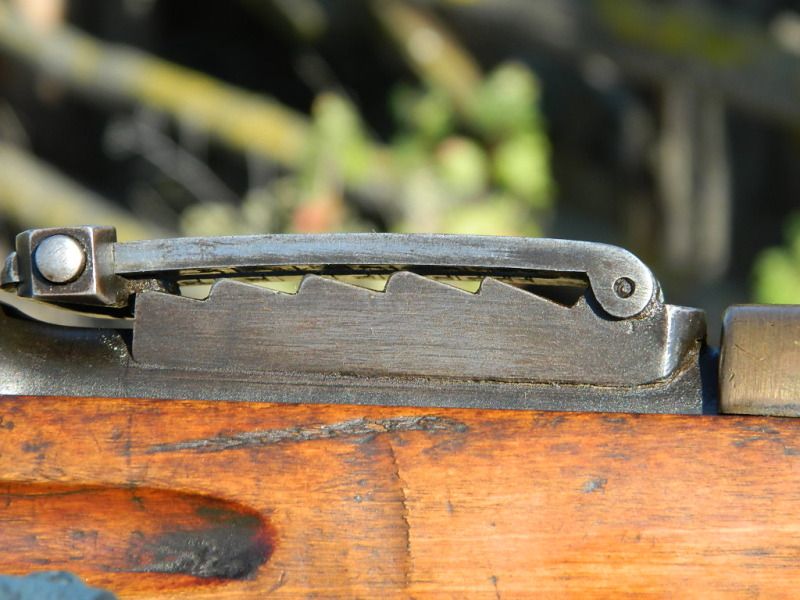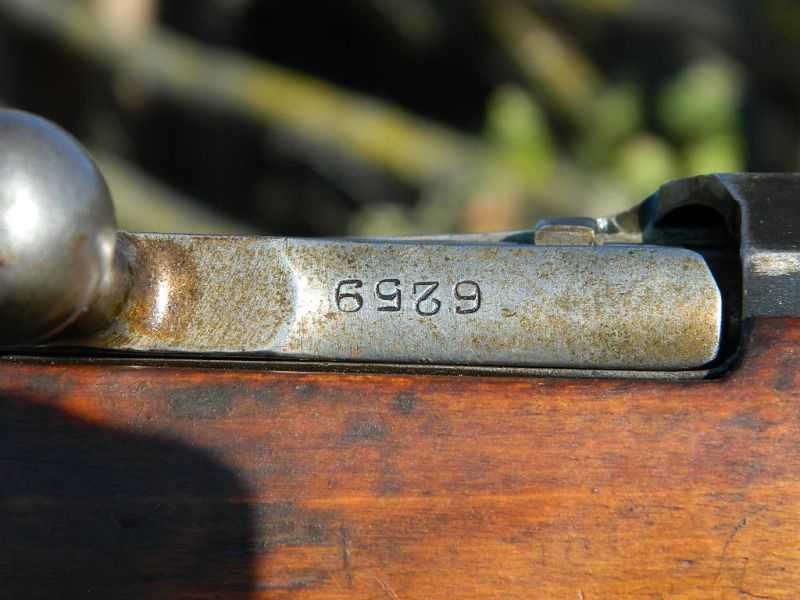 Tula hammer receiver....Izhevsk barrel....HUH?
Simply someone somewhere felt the need to replace the receiver with a functional receiver and a good barrel.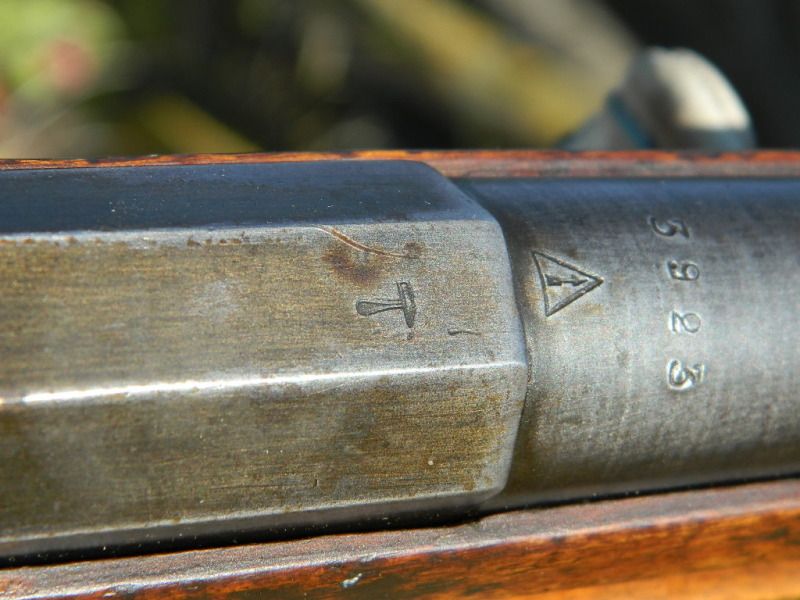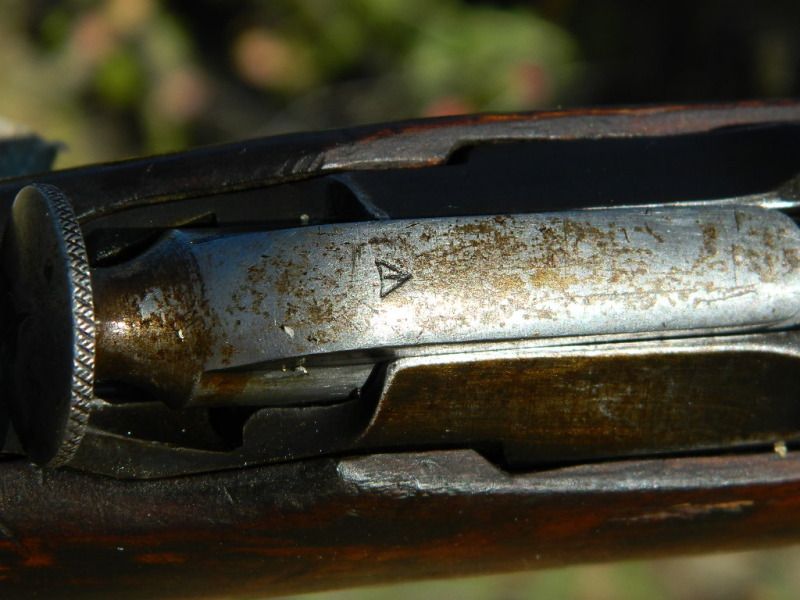 Possible Spanish Civil War stamp - Ithilsdorf(sp) needs to see this one...?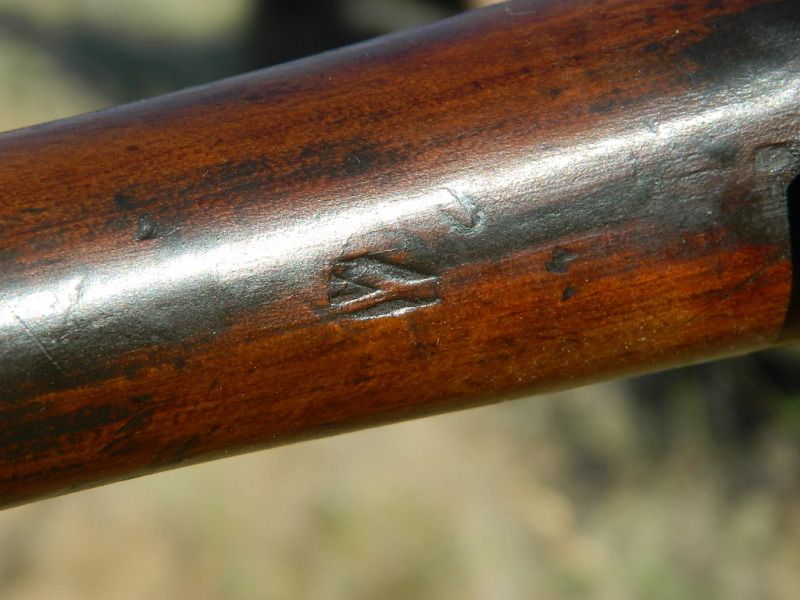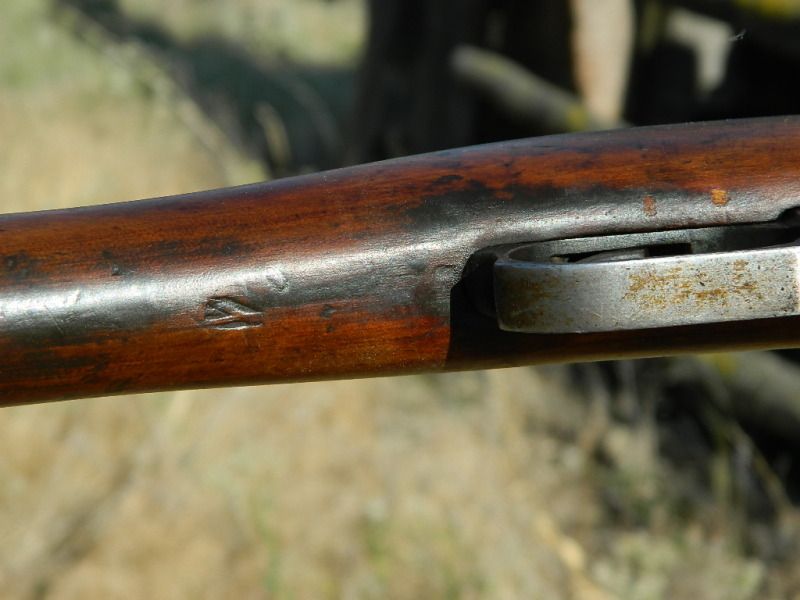 Bottom view of solid Dragoon bands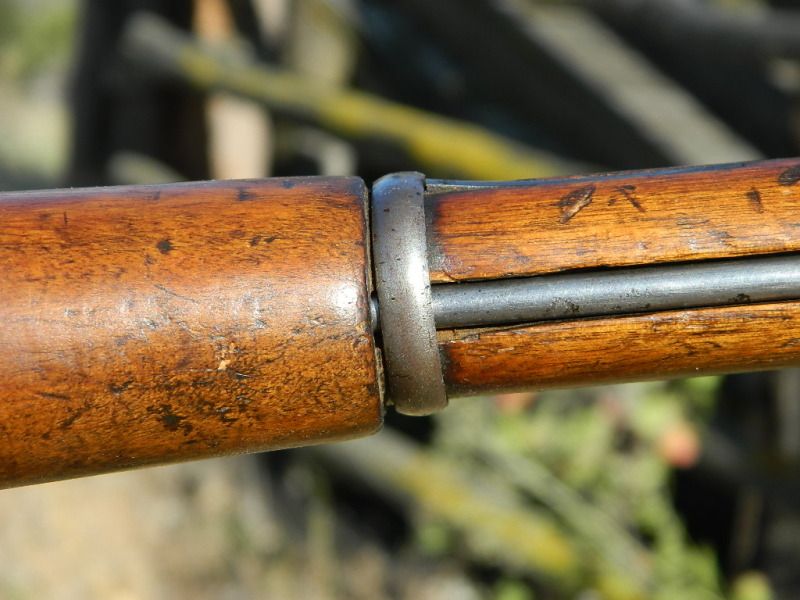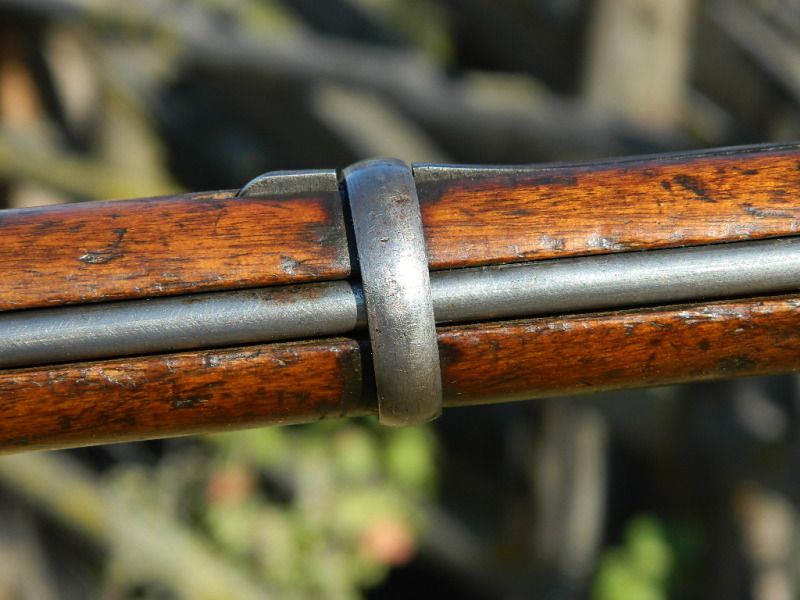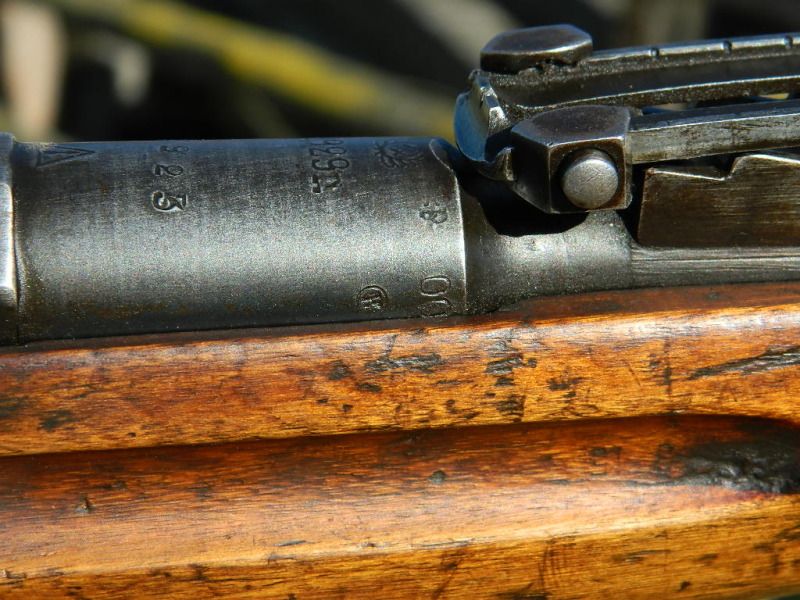 Brass endcaps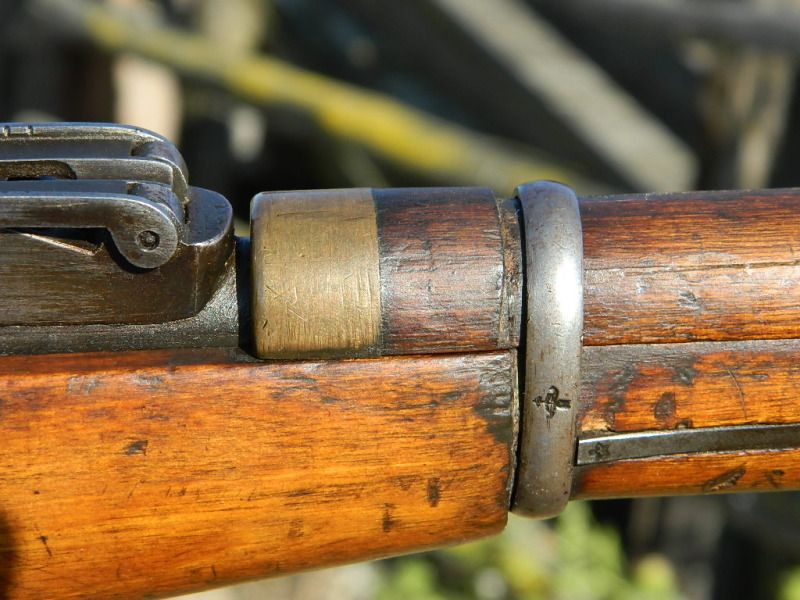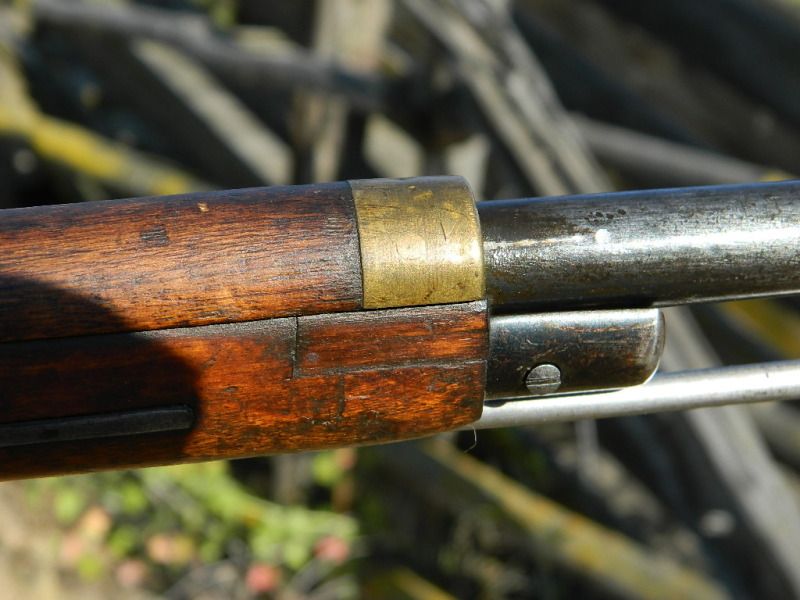 Cut back barrel, yet old crown...?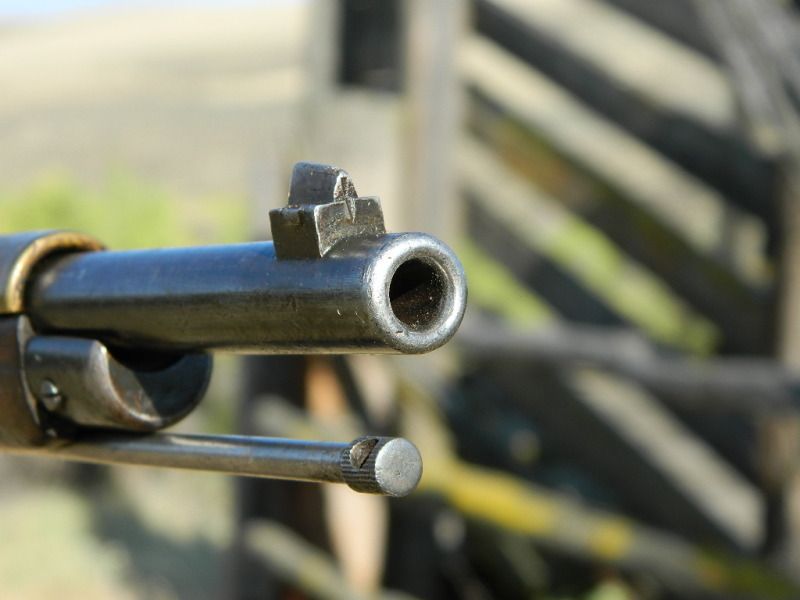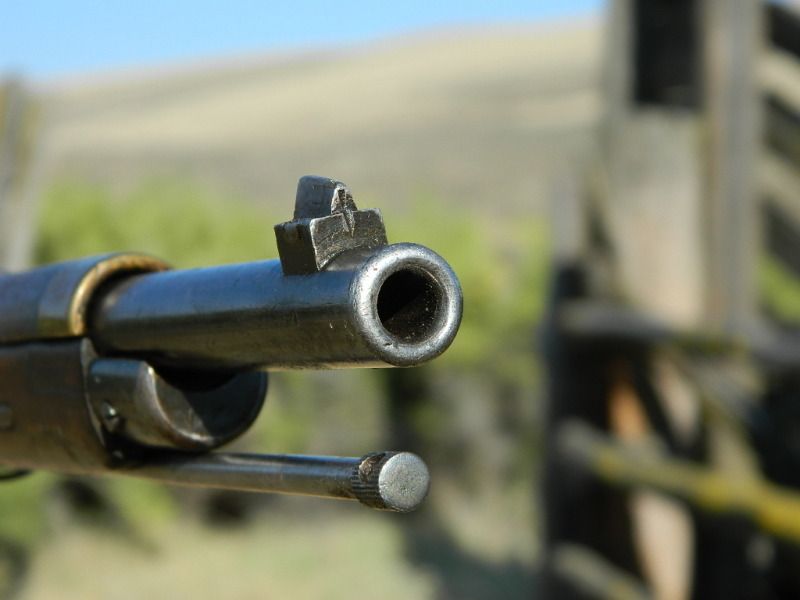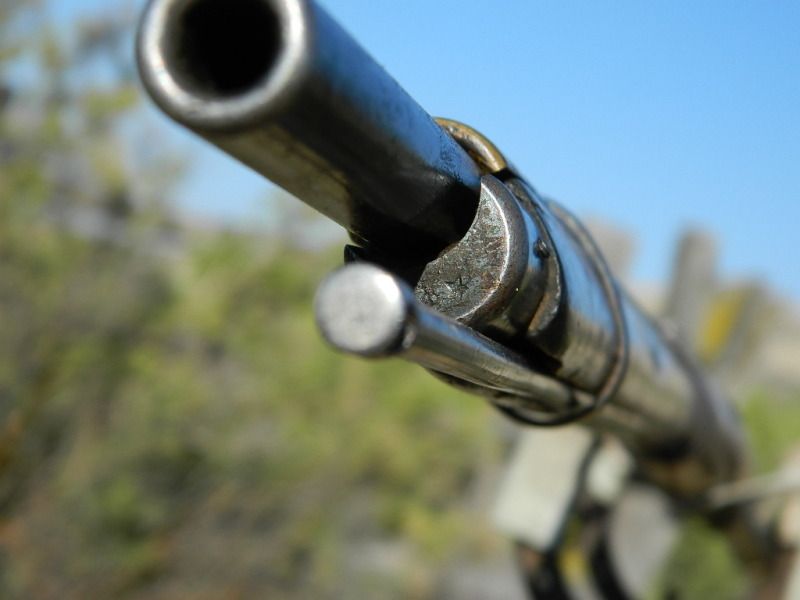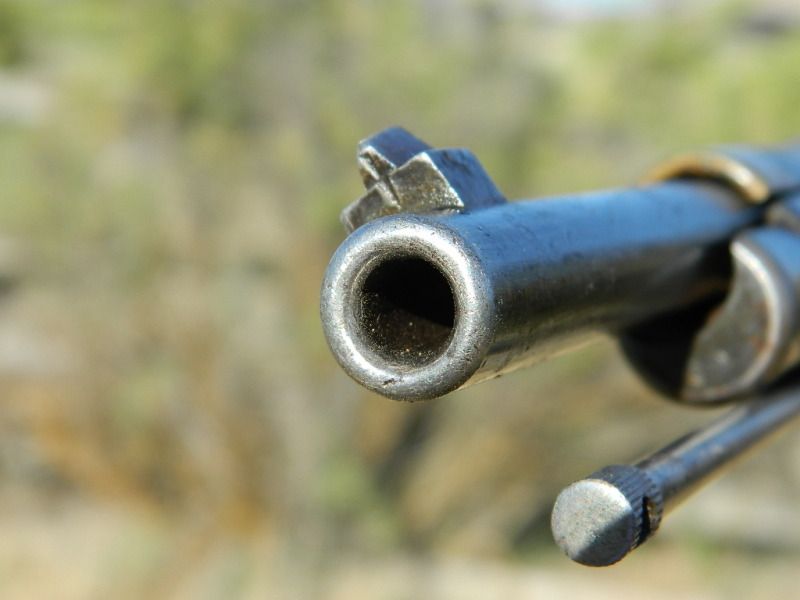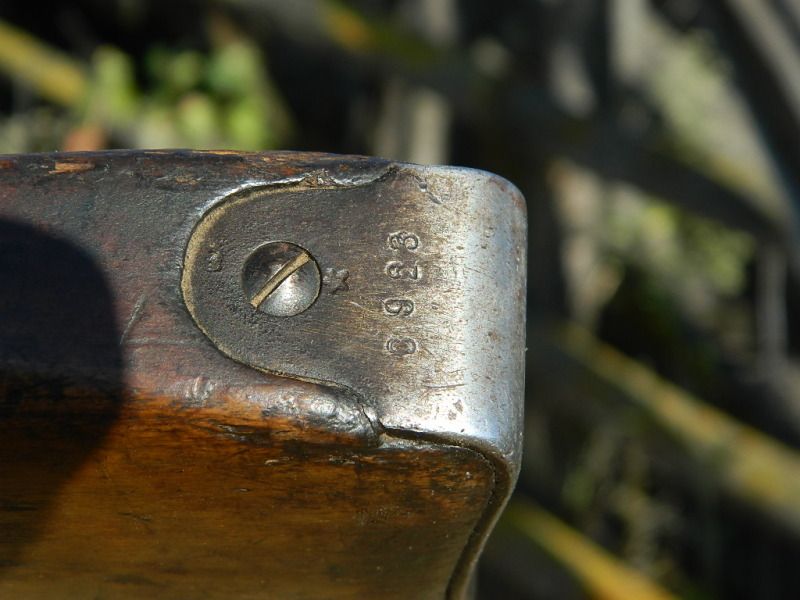 Oddly enough a matching yet not Izhevsk Buttplate...?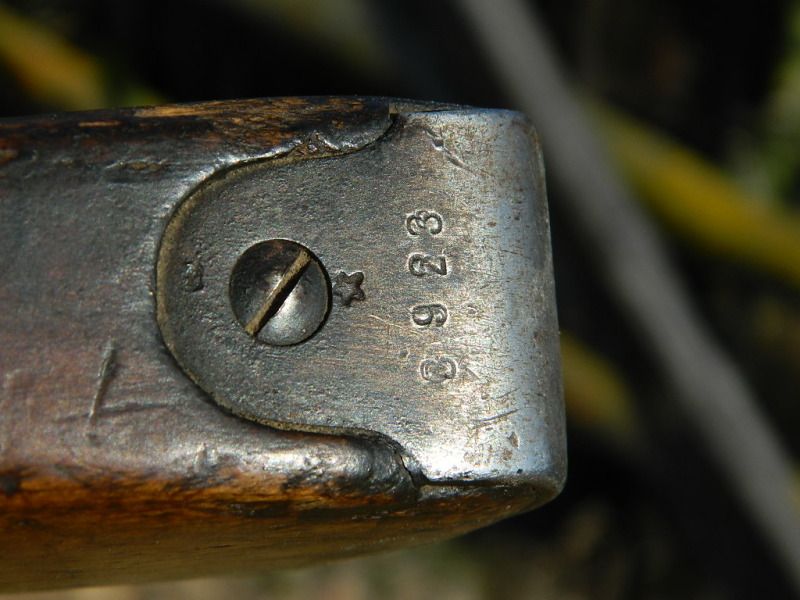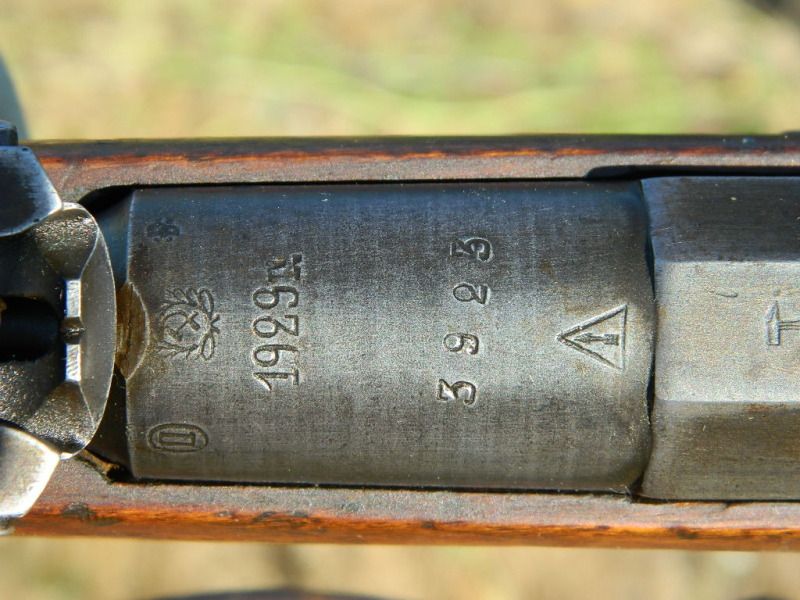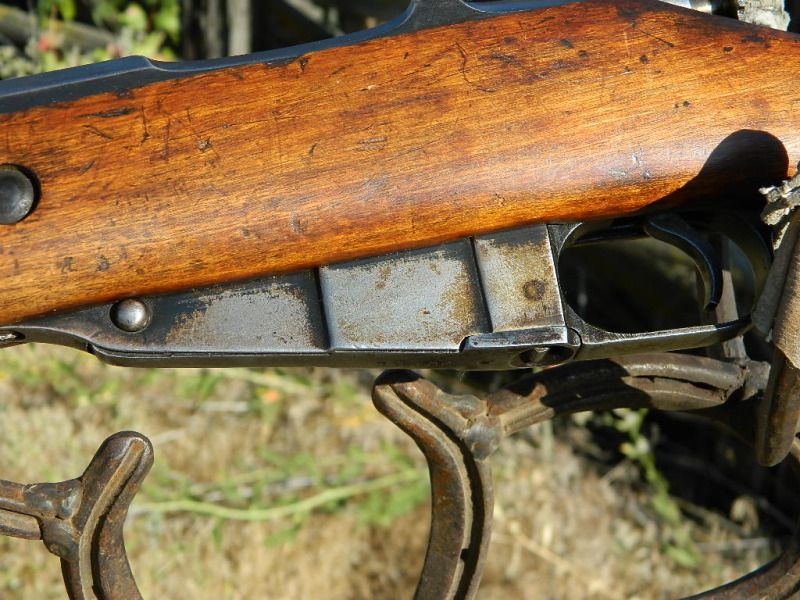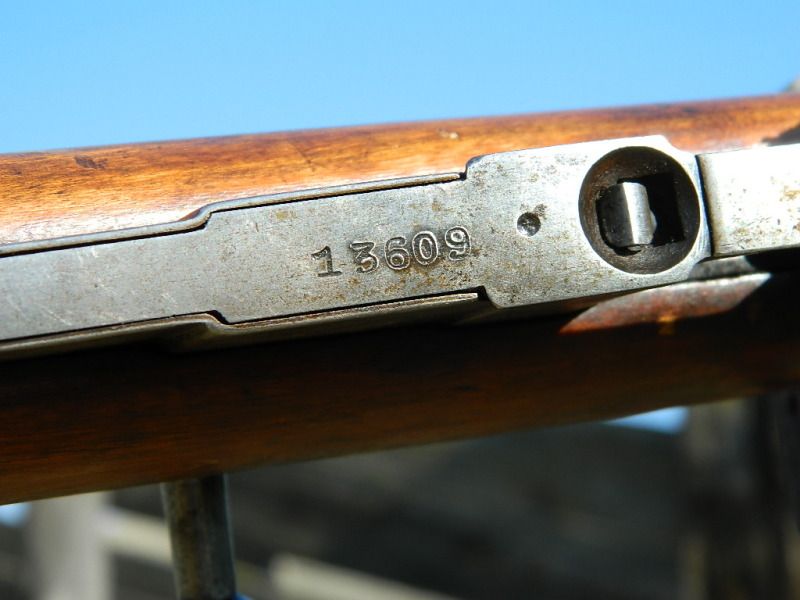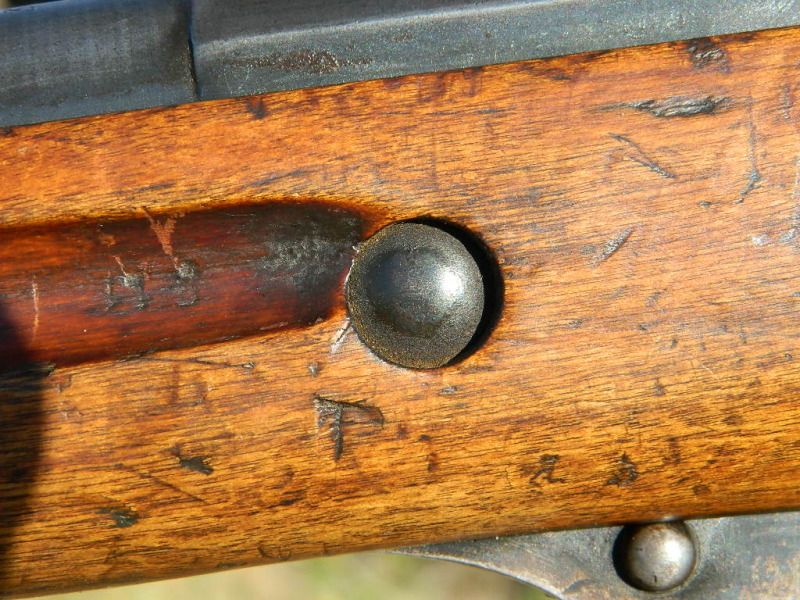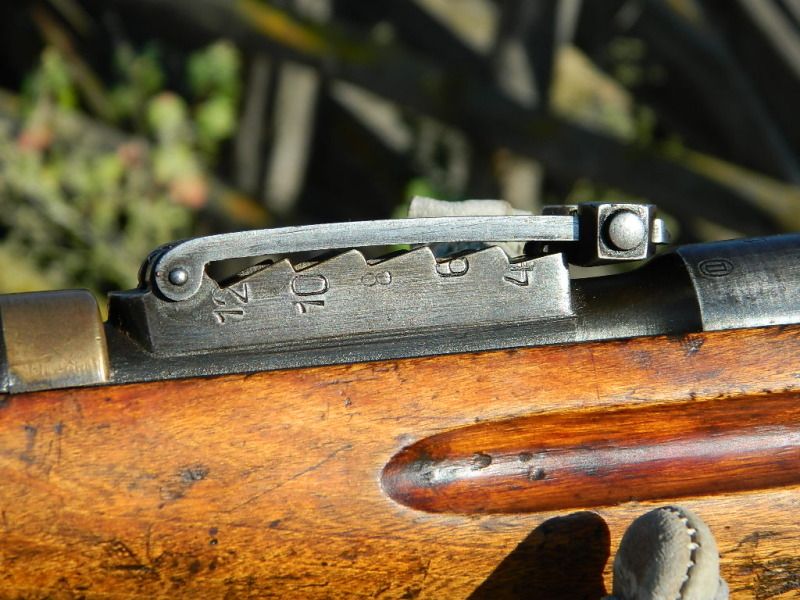 Cracked and runny super glue repaired/stabilized handguard.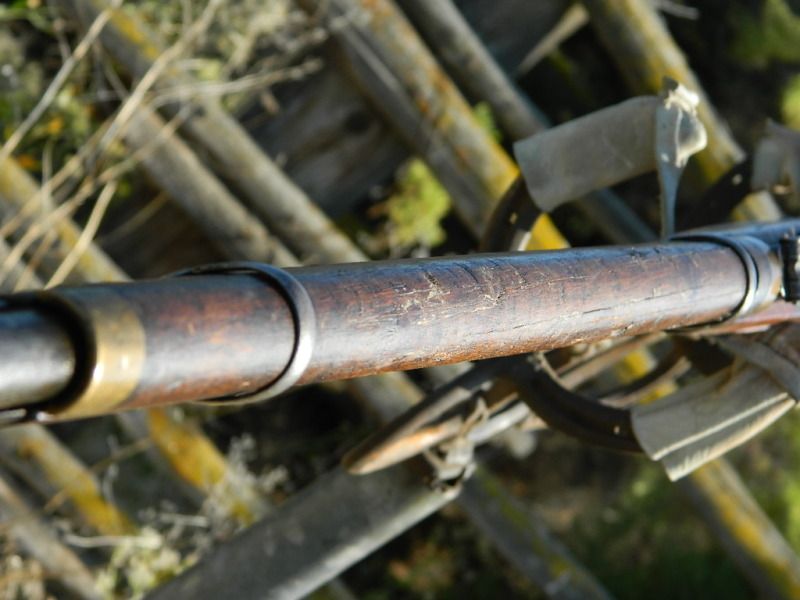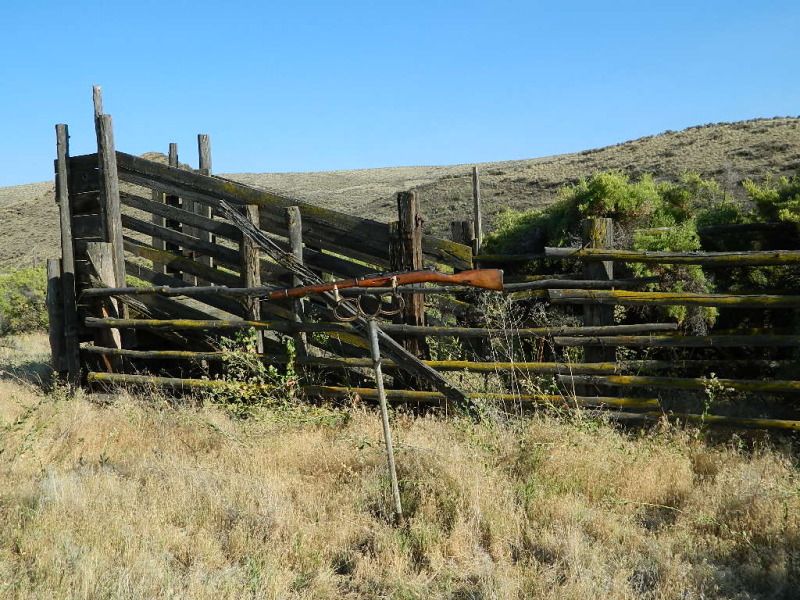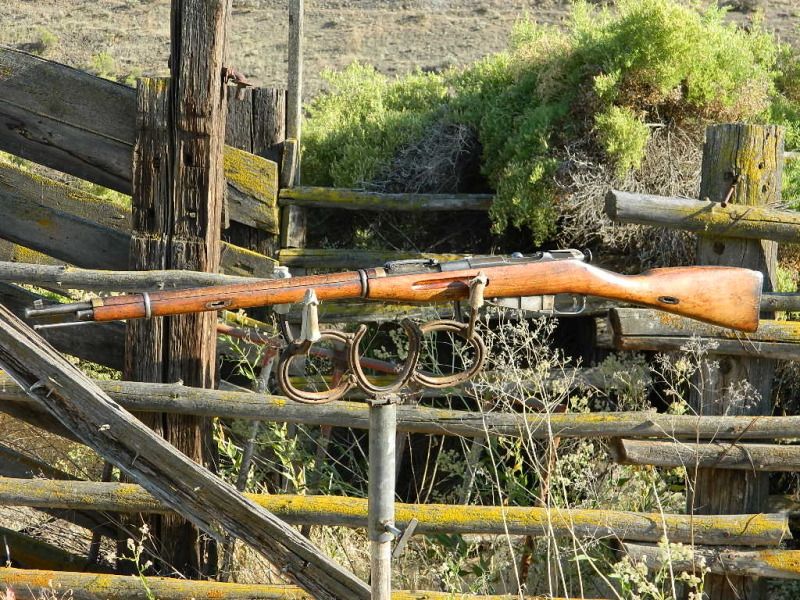 Note the color of the wood near the handguard on the below couple pics- It is dark as if that area experienced severe heat....like prolonged firing.....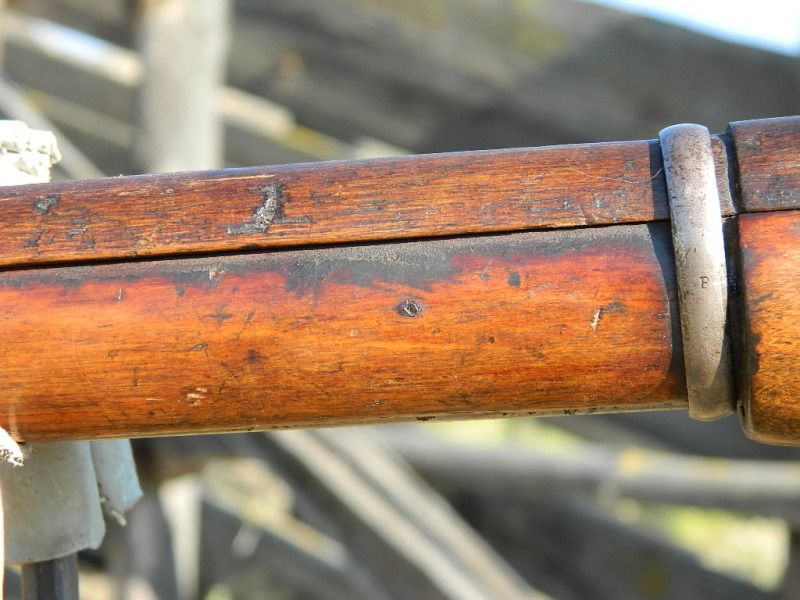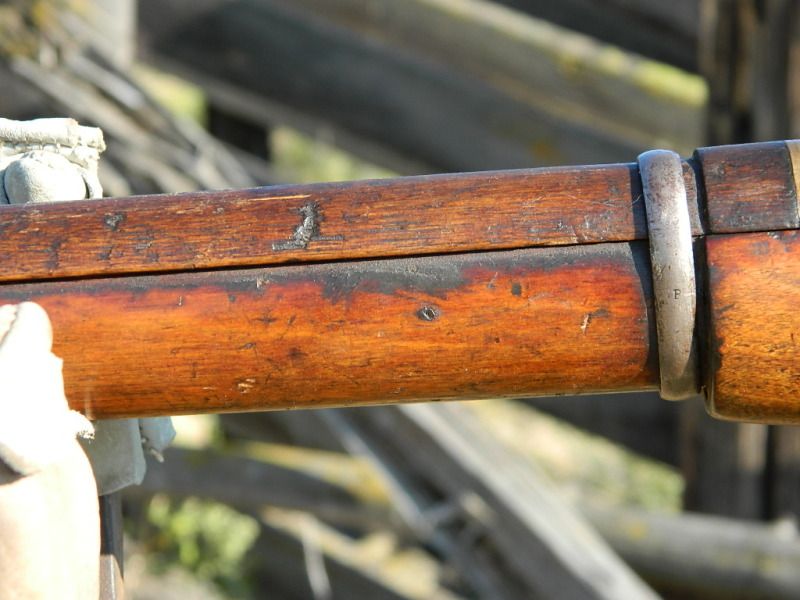 Beveled portion near barrel shank....common on alot of refurb ex Dragoons....here is such a thing on a real Dragoon!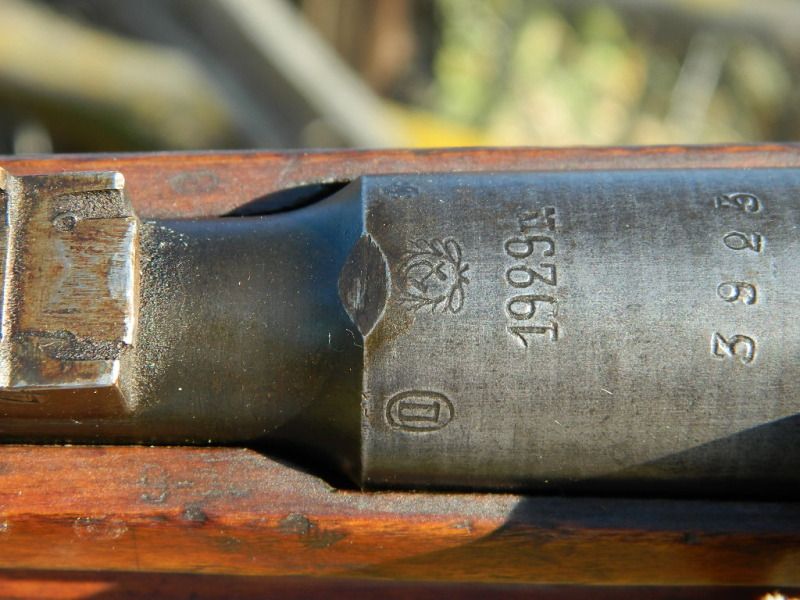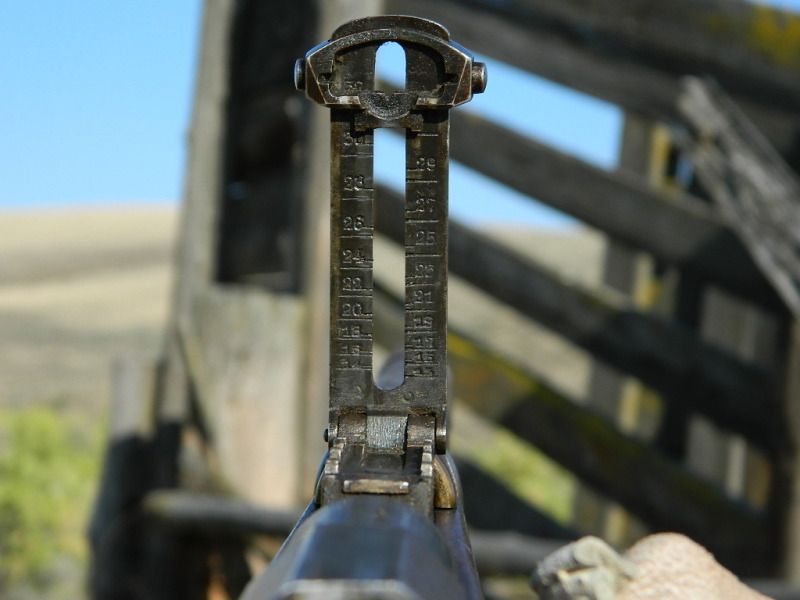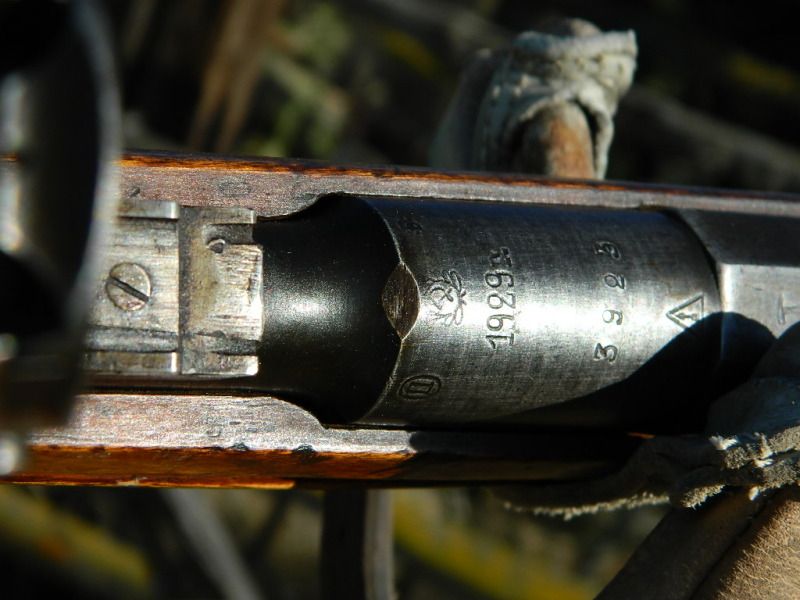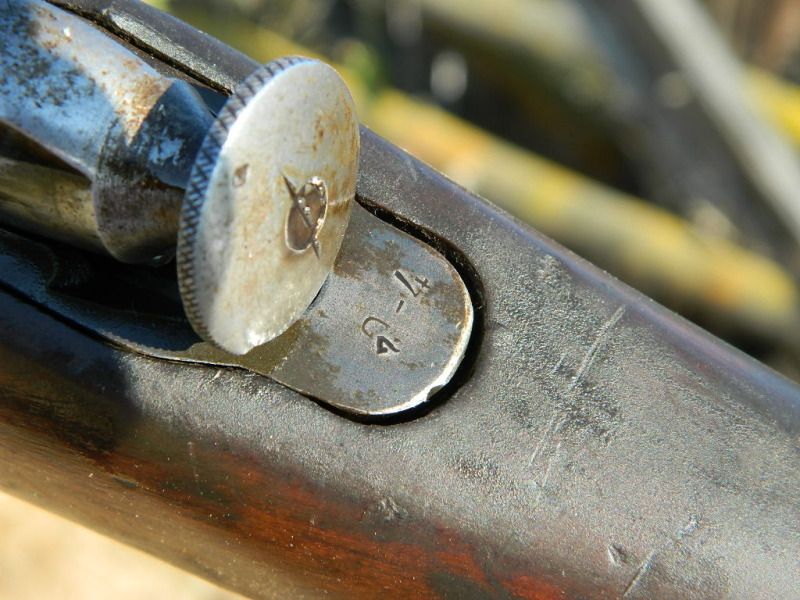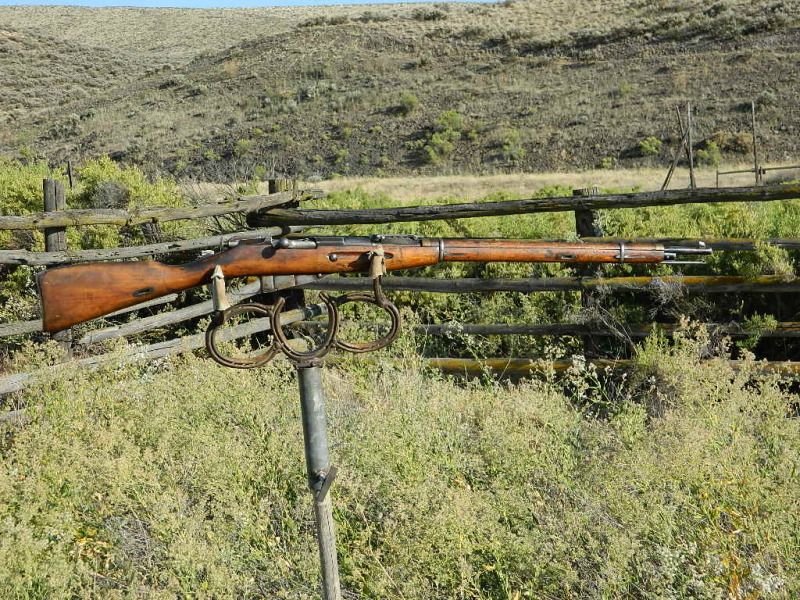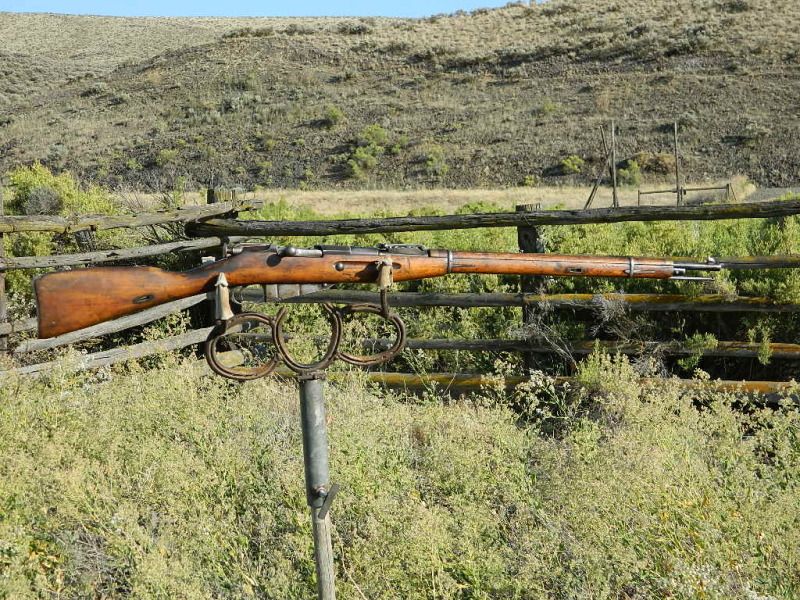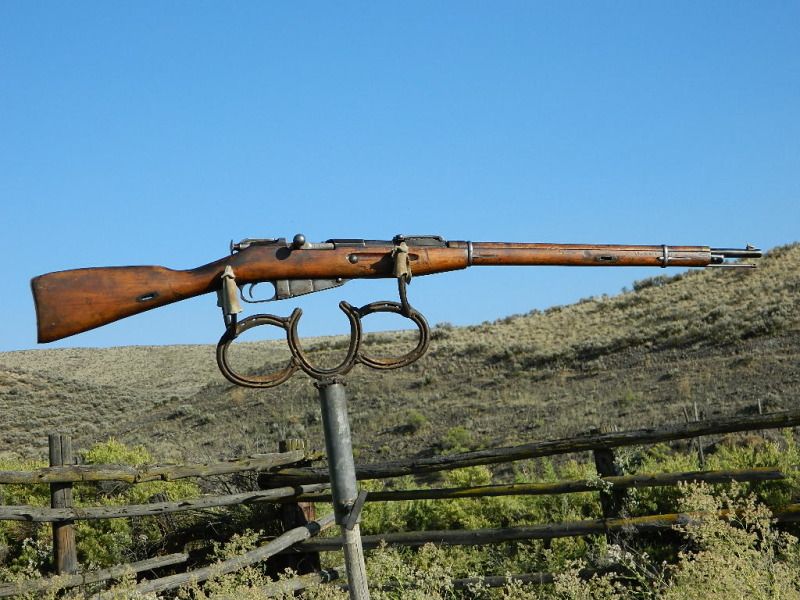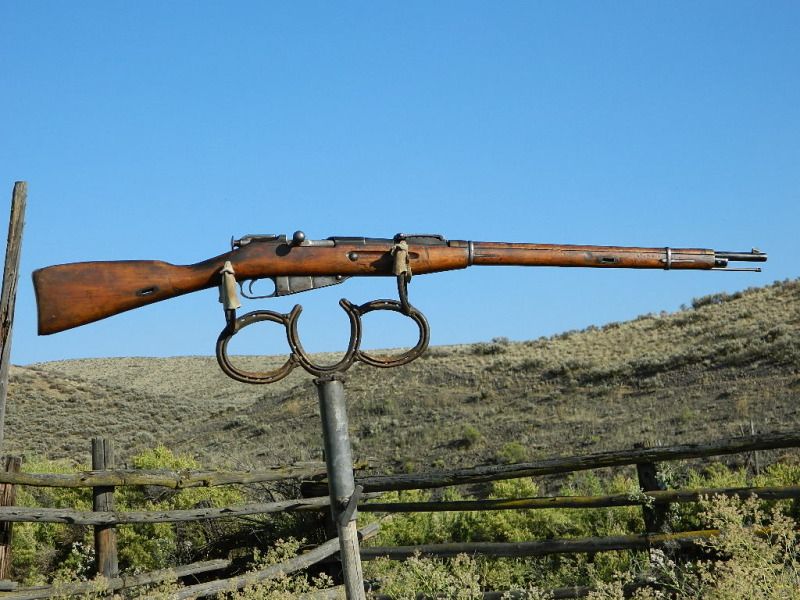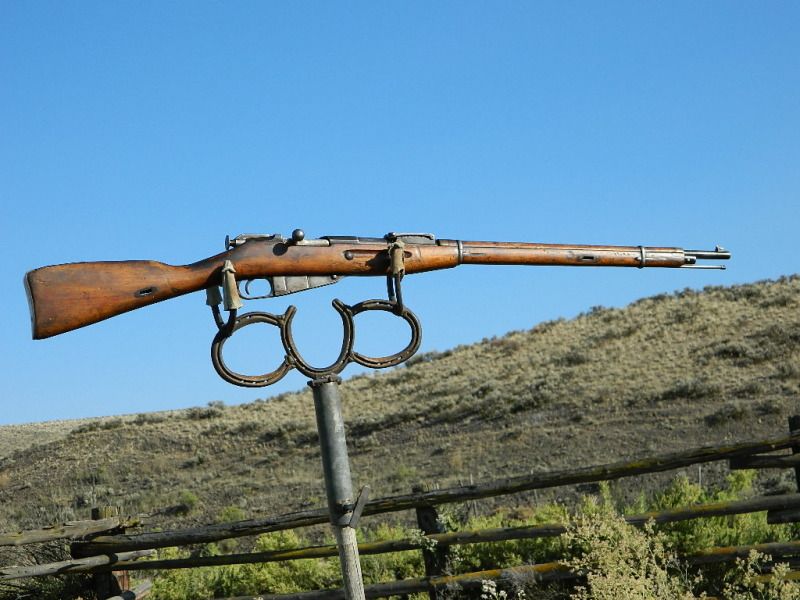 Bottom of Tang pic - Shows a 1920 receiver - Experts have opined this series of late teens early 20's receivers were rumored to be of low sub standard quality, thus one finds many a replaced receiver on the before mentioned years barrels....
I am a bit chicken to fire the piece as it needs to be hot cleaned and the receiver is dated 1920.....